SeatGeek: Buy or Sell Tickets
SeatGeek is the official resale parnter and fan-to-fan marketplace for the Ford Idaho Center.
SeatGeek FAQ's
What are the Benefits of using SeatGeek?
List, Sell, and Fulfill with Ease
Our integration with SeatGeek makes the full selling experience seamless.
Get the Best Bang for your Buck
SeatGeek uses Deal Score technology to recommend optimal pricing.
Safe, Secure, and Validated Transactions
Every ticket on SeatGeek is verified and trusted. All tickets sold are sold
by SeatGeek's Buyer Guarantee.
Ticket Delivery Simplified
Never have to deal directly with buyers or sellers. When your tickets sell, they are
automatically reissued to the buyer, making the process seamless and hassle-free.

More questions?
Visit SeatGeek's FAQ page for additional info.
How to list your tickets on SeatGeek:
1. Log in to your IC Tickets account.
2. Click "Sell Your Tickets on SeatGeek".
3. Select the tickets you want to list and contunue to SeatGeek.
4. Sign in to SeatGeek, or sign up if you are a new user.
5. Set your price and list your tickets.
Step By Step Guide to Selling on SeatGeek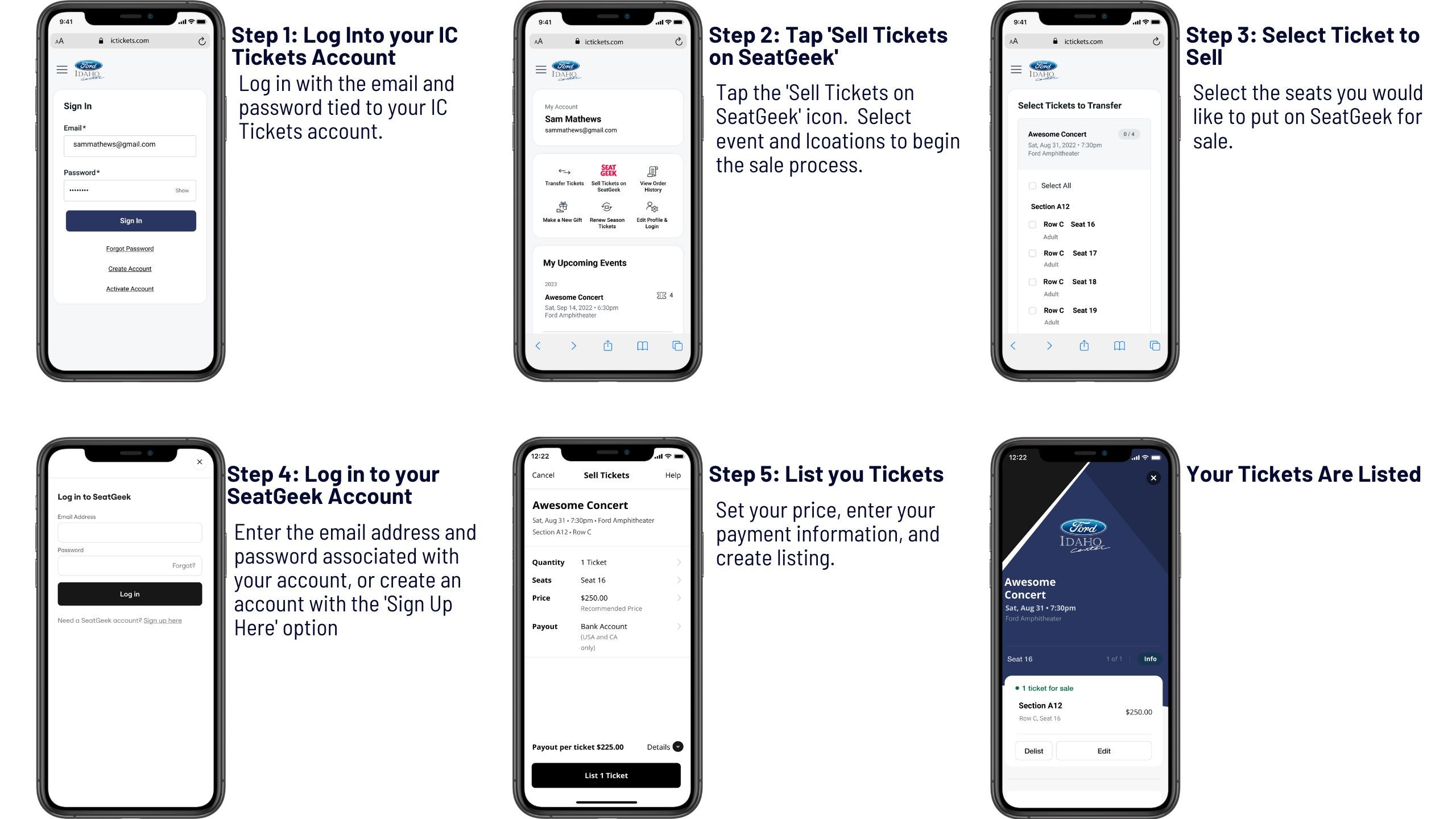 To sell your tickets on SeatGeek, log into your IC Tickets account and go to My Account, then click on Sell on SeatGeek.
*Some shows are ineligable for resale.