Stall & RV Reservations
Reservations can only be made online or by calling the Horse Park office at (208) 442-3335. Office hours are typically Monday through Friday from 9 a.m. to 3 p.m. Extended hours offered during Horse Park season, March through November.
2023 Show Season Reservations:
Reservations for the 2023 show season open as follows.
We will be adding more reservation availability for subsequent events shortly. Please check back on this page for updates. You can also check our Facebook page, Ford Idaho Horse Park. In addition, each individual show will be posting the information on their websites and via social media.
Horse Park Reservations and Stalls FAQ
If you would like a drive by reservation for stalls and/or RV spaces, please call the Horse Park office at (208) 442-3335 for availability. For the safety of show horses on the property during large major events, we do not allow horses on the property that are not part of the show. Drive by stall reservations are $30/night plus bedding.
See below for a helpful reservation guide on booking multi-reservation blocks.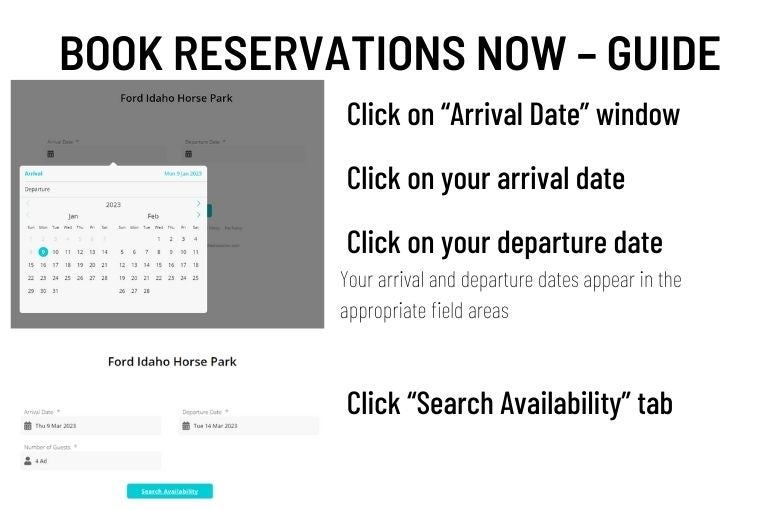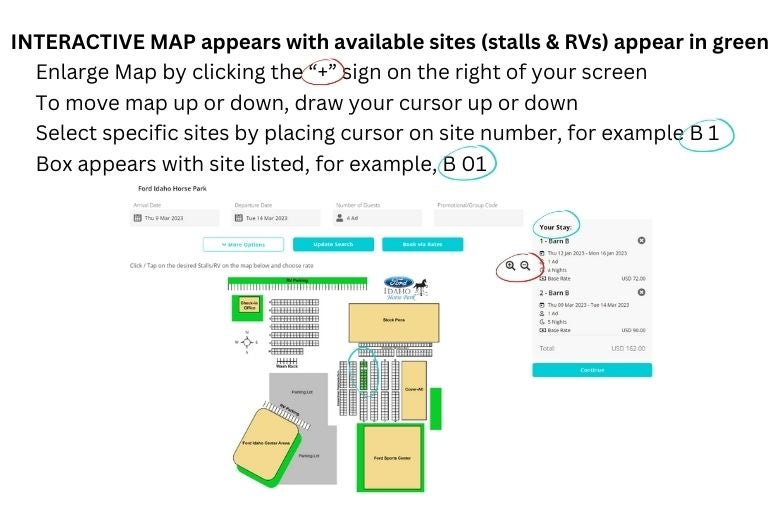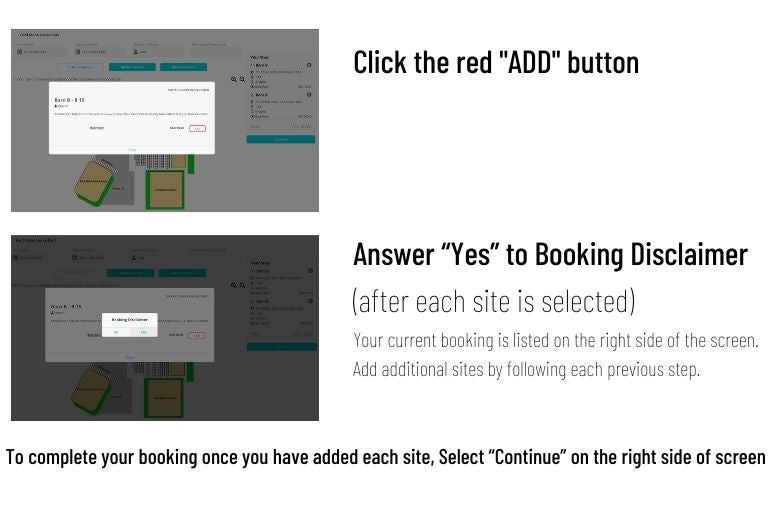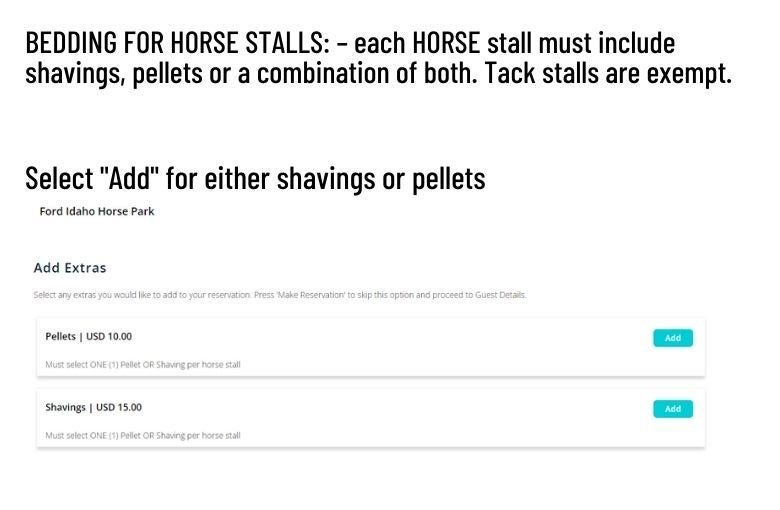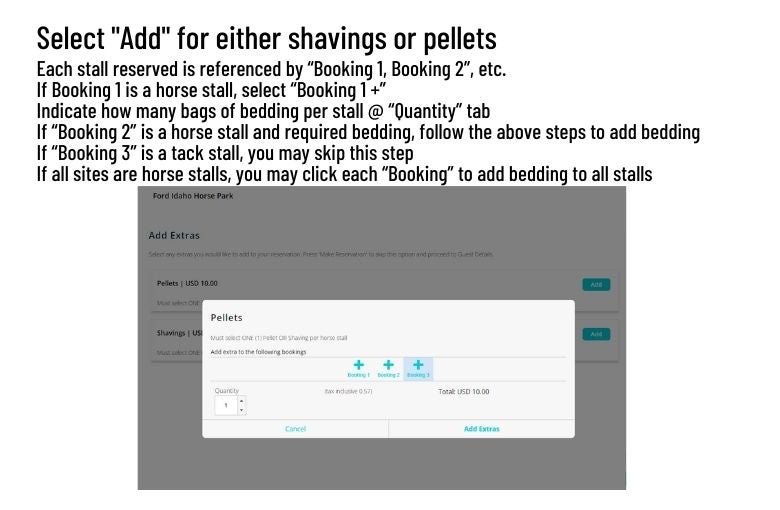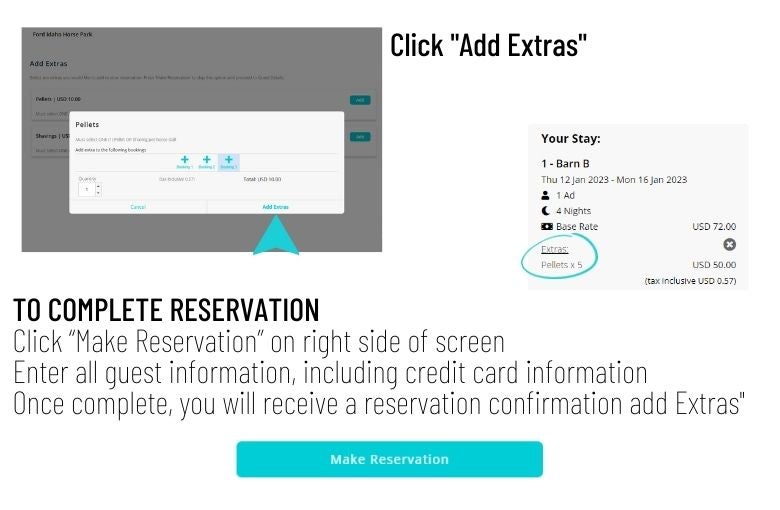 If you are a trainer and need to make reservations for a block of stalls, please call the Horse Park Office at (208) 442-3335. Client payment information will be required no later than they time of arrival unless you are paying for your entire block of stalls. If you attempt to make a reservation from a mobile device, you will be unable to select a specific stall or RV location; they will be assigned by our reservations system based on sites currently available.