Monster Jam
Mar.
12
/ 2023
@ 1:00PM
1:00 PM
Best availability
Buy Tickets
Event Details
Monster Jam Returns to Ford Idaho Center Arena
with action packed weekend March 10-12, 2023

Additional Ticket Information
Prices starting at $20
P8 - $20
P7 - $22
P6 - $24
P5 - $27
P4 - $32
P3 - $32
P2 - $50
P1 - $60
Pit Pass Add On - $20
Matinee Showing feature Pit Pass Exclusive Add On. Pit Pass are for Matinee shows only and require a matching matinee event ticket.
Children under 1 year old who lap sit are free.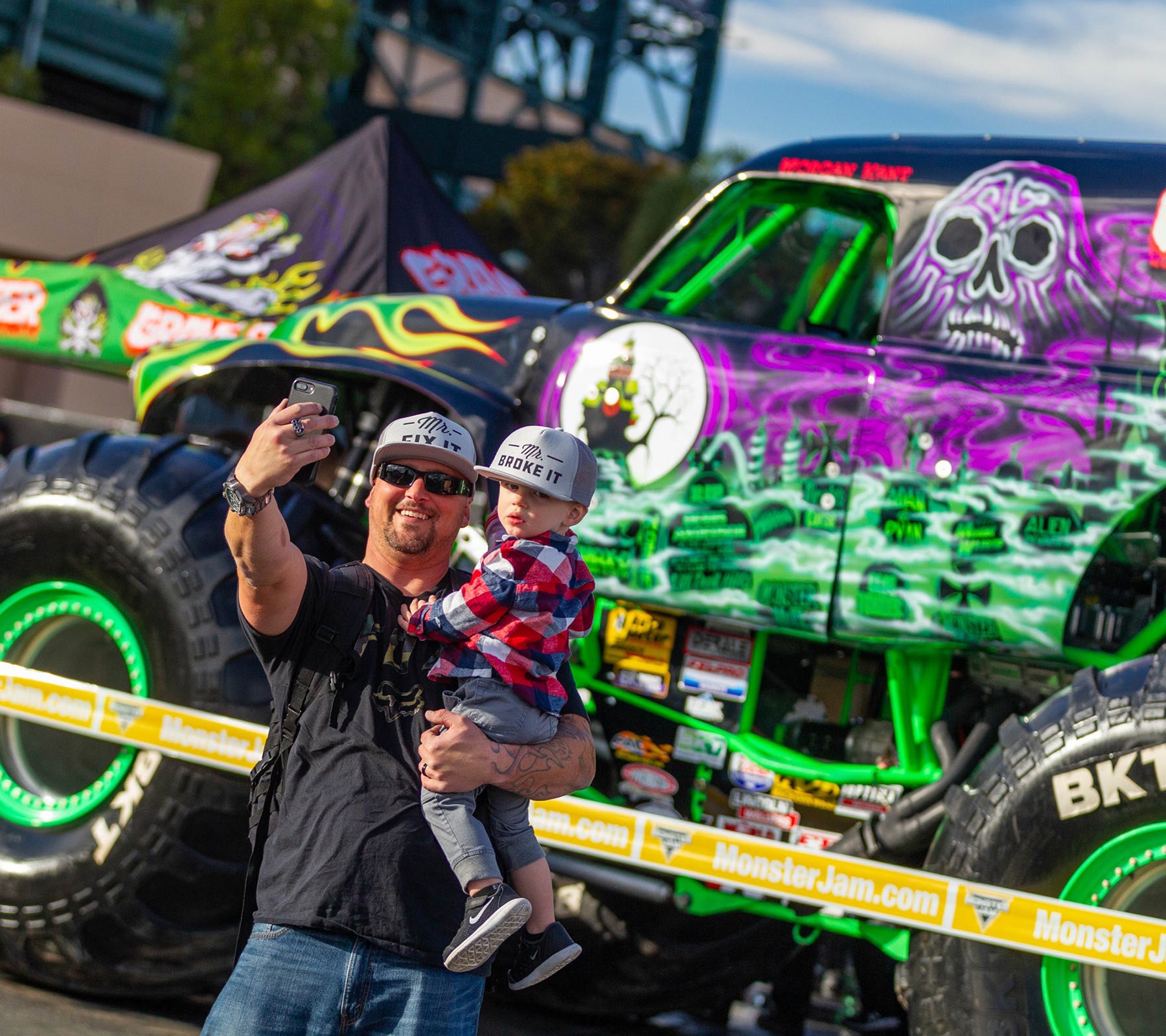 At the Monster Jam® Pit Party, you can see the massive trucks up close, watch live pre-race interviews and participate in Q&As with the drivers, take pictures and enjoy other family-friendly fun. It's an unforgettable part of the Monster Jam experience where special connections are made and lifelong fans are born. Get down on the dirt for this Pre-Matinee Pit Party available at 10:30am as add-ons for both Saturday & Sunday Matinee Shows.
Matching date tickets are required for both Pit Party and corresponding Matinee. Pit Party is not available as an add on for evening events.
PIT PASS MUST BE ACCOMPANIED BY A SAME DAY 1:00pm EVENT TICKET! NOT VALID WITHOUT A 1:00PM EVENT TICKET! The Pit Party is a pre-competition event taking place from 10:30am - 12:00pm. Ages 2 & up require a ticket. Please monitor the venue website for health and safety policies, including face covering and entry requirements, which are subject to change. The fun begins at the Monster Jam Pit Party where you can see the massive trucks up close, meet your favorite drivers and crews, take pictures and enjoy many other family-friendly activities. This unique experience is the only place where you can get up close access to the Monster Jam teams. Plus, get an insider's look at how these trucks are built to stand up to the competition. This. Is. Monster JamTM. Activities are limited based on event, venue and local authorities' guidelines, which are subject to change at any time